The Microscopy Society of Canada is an association dedicated to the promotion of all areas of microscopy research. Joined together under a common national organization, members gain access to a greater international network.
MSC is member of the following international member organisation of the IUMAS: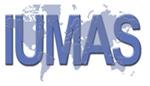 At the MSC-SMC, our goal is to bring together all Canadian Microscopists and promote multidisciplinary approaches.
Some of what we do includes:
Organizing conferences,
Organizing annual national meetings,
Providing multiple networking opportunities to all members,
Providing travel fellowships for graduate students,
Offering a free job posting platform to facilitate the recruitment process for talented microscopists.