The 4th joint workshop of the Japanese and Canadian microscopy societies will be held on Sunday, June 11th, 2023 (Canada time) corresponding to Monday June 12th 2023 (Japan time) in Edmonton, Alberta, Canada. The MSC-JSM workshop is a satellite meeting of the 8th IUMAS meeting held in Banff, Alberta on June 12 – 16, 2023.
Registration
Register is free for virtual attendees, please join using the follow Zoom meeting details:
Zoom meeting ID: 812 8134 4380
Passcode: 102697
More Information
Electrons and ions allow imaging, chemical and structural analysis at sub-nanometer scale in many materials of interest to physical and biological sciences. The practical limits can arise from the instrumentation, the interactions responsible for the measured signal and, ultimately, by radiation damage inflicted on the studied sample by the incident beam. Presentations in this year's symposium discuss the practical aspects of pushing the boundaries of electron and ion microscopy instrumentation, and the practical problems applying the electron and ion beam analysis to real-world samples in physical and biological sciences.
Program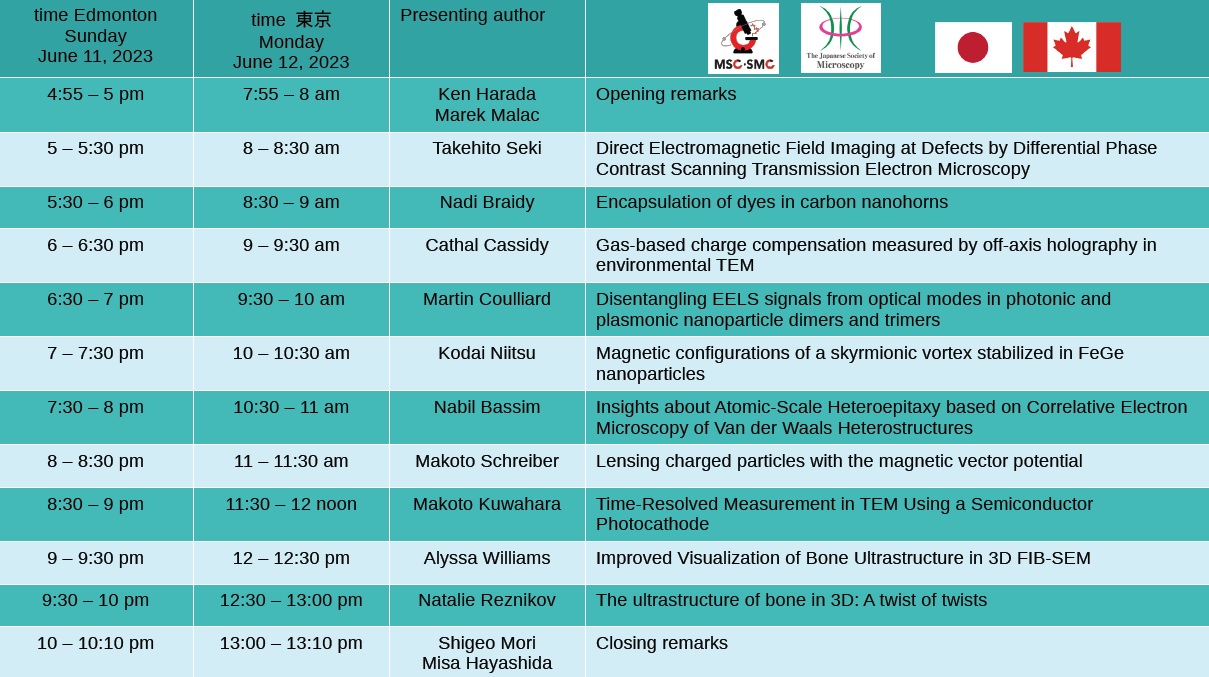 Book of Abstracts
Please download the full book of abstracts PDF through this link.
Workshop Sponsors